The Ammouliani Island in Halkidiki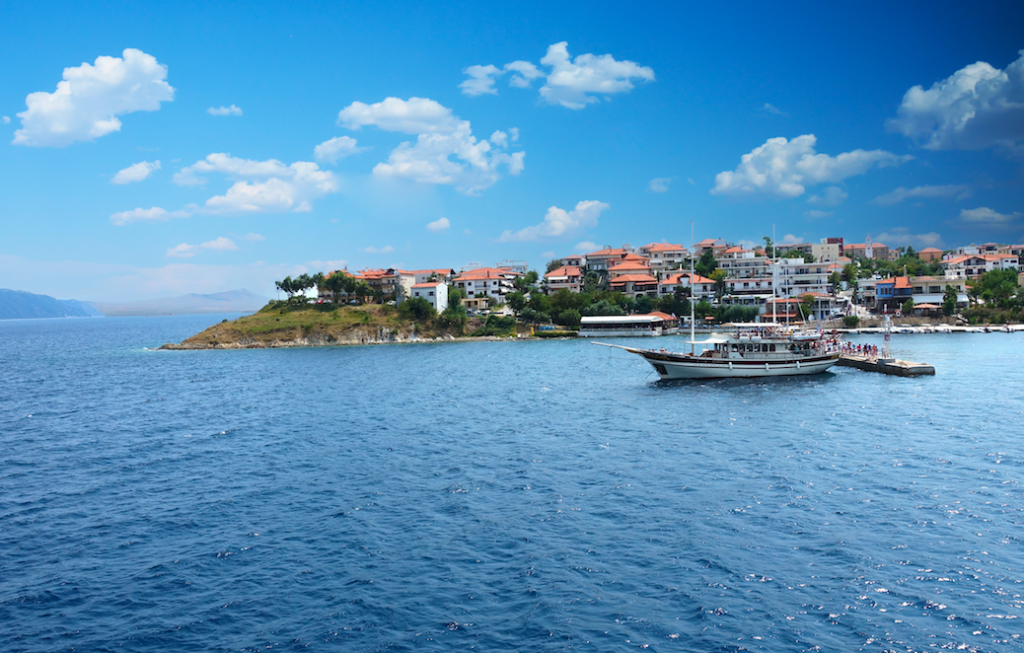 Ammouliani island is a very remarkable place in Halkidiki because it's the only inhabited island in the region. Perfectly nestled in-between Sithonia and the Mount Athos peninsula. Ammouliani has developed to become one of the most sought-after holiday destination.  "Ammos" means sand in Greek, the islands coastline consists mainly of layers of sand coves with crystal clear, turquoise water. The first inhabitants of the islands arrived in 1925 as refugees from the Asian minor and brought with them their precious culture, food, and rare objects that are currently being exhibited in the islands folklore museum.
The picturesque village of Ammouliani is beautifully arranged along the harbor with waterfront cafes and restaurants that are delightfully decorated as something you would see in the movies. There is a variety of hotels and apartments to choose from, a quick glance at the tourist map will detail over 50 choices and provide information about Ammouliani island. A walk through Ammouliani village reveals the courtyards with fishermen's nets laid out for drying and running repairs, traditional houses, small vegetable gardens and flowers blooming. You get to see how the villagers are making a living through tourism because everything here is very organized.
Any visit to the island is not complete without touring the complex of islets, known collectively as the Drenia islands. All around it, there is a collection of uninhabited rocks basking in the midday sun, a haven of hidden inlets and golden beaches. One of the smaller islands is called "donkey", as legends have it that it was where the earlier inhabitants of the island used to bring their donkeys to rest in peace.
The Drenia islands is located south of Ammouliani and it contains a few uninhabited islands that offer organized and isolated beaches. Renting a boat is a mostly sought after experience in Ammouliani, it's the only way to get here unless you take the excursion on the day boat from Ouranopolis. This is so soothing as the boat cuts through the amazingly calm turquoise water like knife through butter.
The beaches on Ammouliani vary from small hidden coves and still waters good for swimming to large sandy stretches of sand open to the sea with plenty of waves crushing the sea lines – making it a paradise for surfers, both pros and amateurs alike. There are at least 11 organized beaches, like; Karagatsia, Alikes, Ammos, plus other sandy coves which can be self-discovered if you are the adventurous type.