The best cruising company in Halkidiki bring a real glass-bottom experience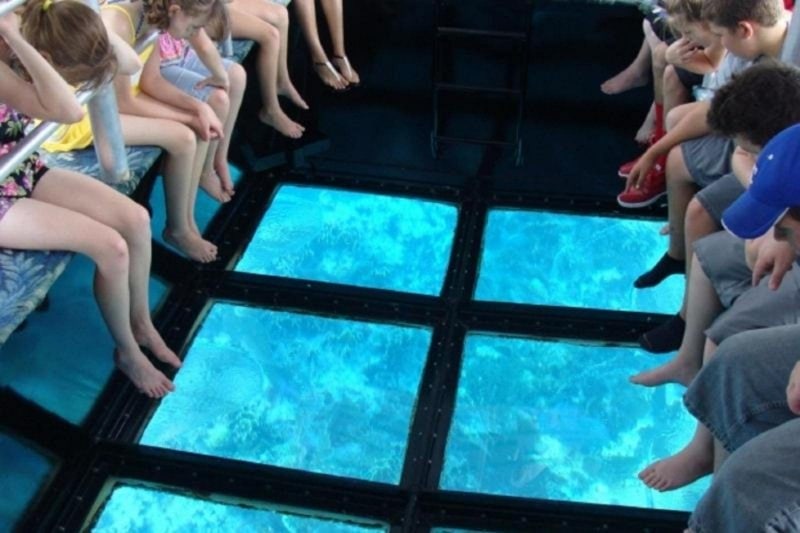 Our naval tradition began in 1954, with the first passenger wooden boat of a capacity of 40 people.
Since then till the year 2000, Photios Rodokalakis has become a shareholder in seven boats,  operating in the bays of the Mount Athos. In 2000, his son bought the boat "IOANNA", with an availability of 180 seats. In 2004, bought a new ship "KAPETAN FOTIS" with 300 seats. In 2014, new ship added on our fleet with the traditional sailing ships "Saint George" and 2017 bought another new ship of "Prophet Elias".
Our nautical experience, consistency, reliability and knowledge in daily cruising tours provide us to the best cruising company in Halkidiki. We invite you to come along with us and we guarantee you a safe and unforgettable trip.
Very soon Athos Sea Cruises will bring a new entry of a real glass-bottom ship the biggest and the newest in Halkidiki.
Greek version follows:
Η ναυτιλιακή μας παράδοση στη Χαλκιδική και γενικότερα στη περιοχή του Αγίου Όρους ξεκινάει από το 1954 όταν το πρώτο ξύλινο επιβατικό πλοίο μας μετέφερε επισκέπτες για ξενάγηση στο Άγιο Όρος.
Από τότε μέχρι το 2000 ο Φώτιος Ροδοκαλάκης ήταν μέτοχος σε 7 πλοία. Από το 2000 και έπειτα ο υιός του ιδιοκτήτης του πλοίου ΙΩΑΝΝΑ συνεχίζει την νέα εταιρεία και τη παράδοση τόσων ετών. Το 2004 αγοράζεται ένα νέο πλοίο 300 θέσεων το ΚΑΠΕΤΑΝ ΦΩΤΗΣ και το 2014 εξοπλίζονται με το πλοίο ΑΓΙΟΣ ΓΕΩΡΓΙΟΣ και τo 2017 το πλοίο ΠΡΟΦΗΤΗΣ ΗΛΙΑΣ.
Η ναυτιλιακή μας παράδοση στη Χαλκιδική και γενικότερα στη περιοχή του Αγίου Όρους συνεχίζεται στις ημέρες μας με αξιοπιστία, γνώση και πάνω από όλα ασφάλεια προς τους πελάτες και προς το περιβάλλον.
Πολύ σύντομα θα υπάρξει και νέα προσθήκη μεγάλου πλοίου με πραγματικό γυάλινο πάτωμα για να μπορεί ο επισκέπτης να θαυμάσει το βυθό της θάλασσας.