Ormos Panagias to Ammouliani island
A Blue lagoon fun cruise to the islands and the blue crystal waters of Halkidiki
Enjoy an Ormos Panagias to Ammouliani island fun cruise. Sightseeing Blue Lagoon cruise, taste some cocktail, dance, swim, dive, explore the blue crystal waters of Halkidiki area. Visit Ammouliani island, Drenia islands, Banana Beach and the Lagonisi gulf. A full of experience cruise to the Blue Lagoon you can't miss.
Cruise 4 Tickets: Ormos Panagias to Blue Lagoon + Lunch
Purchase Online Only Price: From €35
Cruise-4 Tickets: Ormos Panagias to Blue Lagoon +Lunch (9:30am)
€35.00
Morning Cruise 09:30am
Explore the islands of Halkidiki and the blue crystal waters of the area
Explore the local market of Ammouliani island
Explore the Lagonisi gulf
Have fun at Banana beach on Ammouliani island
You might see dolphins, keep your sight to the sea
Enjoy drinks and snacks on board
Buy some souvenirs on board
Important Note: If you purchased any of the optional services, you need to present your ticket (received in your email) where these are mentioned.
For reservations: In case you encounter any issue when you try to purchase your tickets, do call us through +306986107451, or send us an email at: contact@athos-cruises.gr
Enjoy majestic moments on board, Explore the blue crystal waters of Halkidiki, Visit 3 Islands in one simple day.
The local market of Ammouliani island is a destination you can't miss, a day would not be enough to explore the local products and the centuries-old Mount Athos structures of the village.
Next stop, Banana beach on Ammouliani island, feel the summer temptation, catch your sunbed and umbrella, listen to the music, dance, taste some real greek plates, swim, snorkelling, explore the full of green and blue coast. Banana beach is our turquoise spot.
Lagonisi gulf is a marvellous destination where you can explore the crystal waters of the area, dive in the light blue sea make some snorkeling and feel the exotic beat that hits in the sea.
A Halkidiki cruise you can't miss.
Contactless check in, do not print your tickets, save the enviroment.
If you fail to show up in time for the departure there is no refund.
In case of bad weather please contact us prior your cruise. If the cruise is canceled you will get a refund.
If the cruise does not reached the minimum number of 20 people, the cruise is canceled and you will get a refund.
The boat keeps a distance of 500m from the coast according to the Mount Athos avaton law.
Wheelchair accessible
There are rest rooms (WC) on the boat
Wear the most beautiful smile, bring together your best mood and enjoy the cruises of Athos sea cruises with the most modern and safe boats in the area with the most trained crew!
An all-day Swimming & Fun Cruise
Remarkable places that only a few visitors have access, combined with green forests, sandy beaches and crystal clear blue seas…
Departure from Ormos Panagias to Ammouliani island
The vessels "Saint Georgios" and "Prophet Elias" depart from Ormos Panagias to Ammouliani island for the Blue Lagoon cruise at at 9:30 from the little harbor of Ormos Panagias and our destination is the exploration of the most beautiful landscapes of the Siggitikos bay. Embarkment starts at 8:30. It is wise that the passengers embark 1 hour before departure.
You can get your tickets from our official agencies in Ouranoupoli and Ormos Panagias, online or on the vessel. Also, you can call to reserve your seats on the phone 00.30698.610.7451. The tickets are checked during the embarkment. During the summer months June, July and August we propose that you buy your tickets on time, because the number of passengers on each cruise is limited.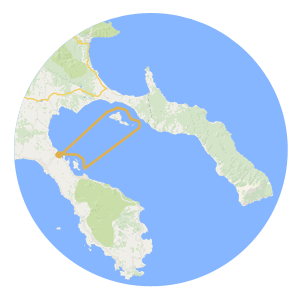 Swimming at the clearest waters
After 2 hours of relaxation, food and exploration the vessel departs for its next destination which is called Lagonisi gulf, situated about 1 hour and 15 minutes far from Banana beach. It is exactly next to the island of Diaporos, in the area of Vourvourou. The bay resembles a lake as in the middle there is an island Lagonisio which creates two natural entrances. The vessel stops at the open sea, in the crystal clear blue waters of the area, where you will be able to dive from the vessel .Our stop lasts about 30 minutes. Our arrival at Ormos Panagias is due in about 20 minutes, approximately at 17:00.
Learn more about Ormos Panagias to Ammouliani island covid-19 healthcare measures.
One of the Halkidiki cruises you must join.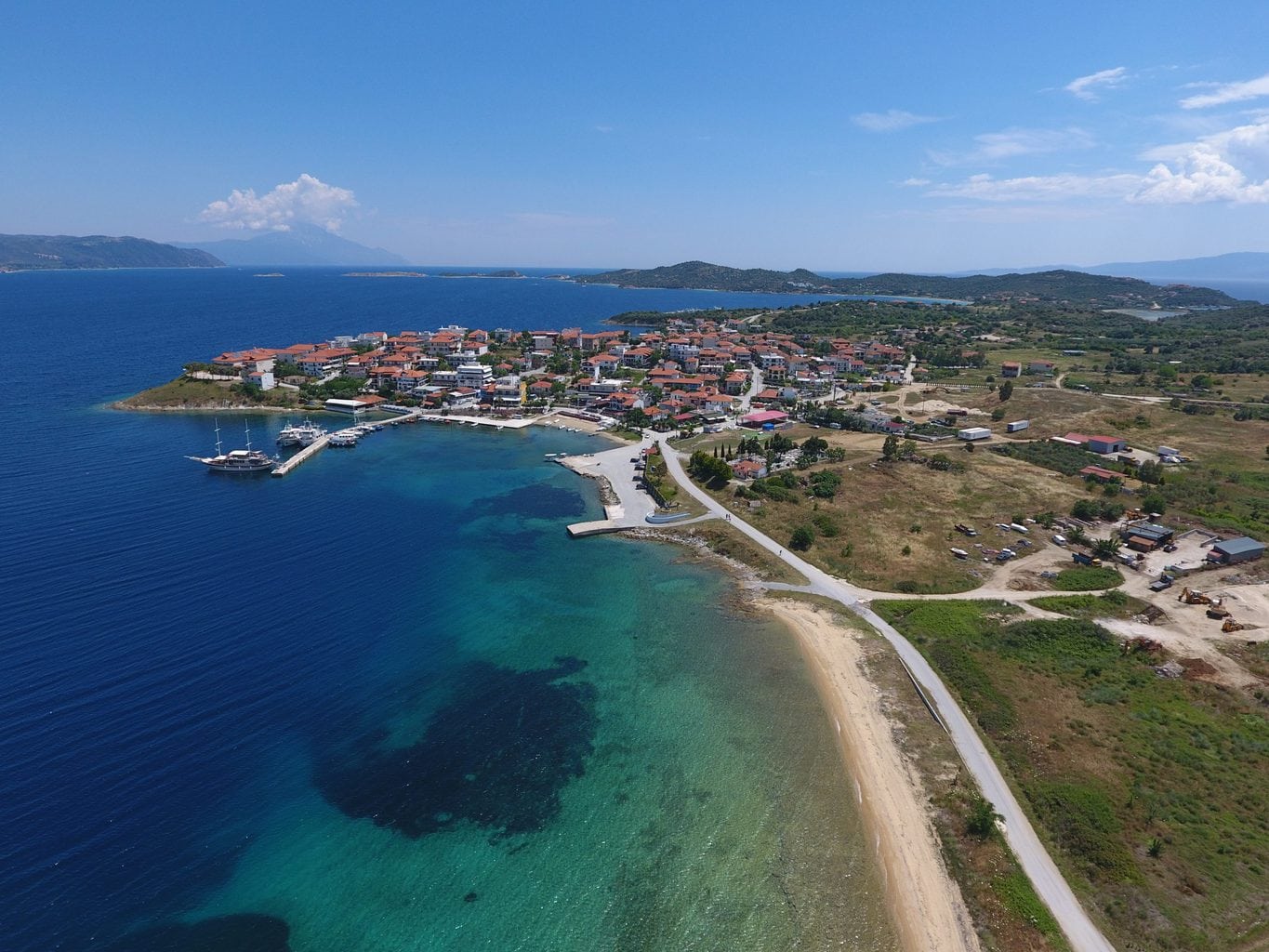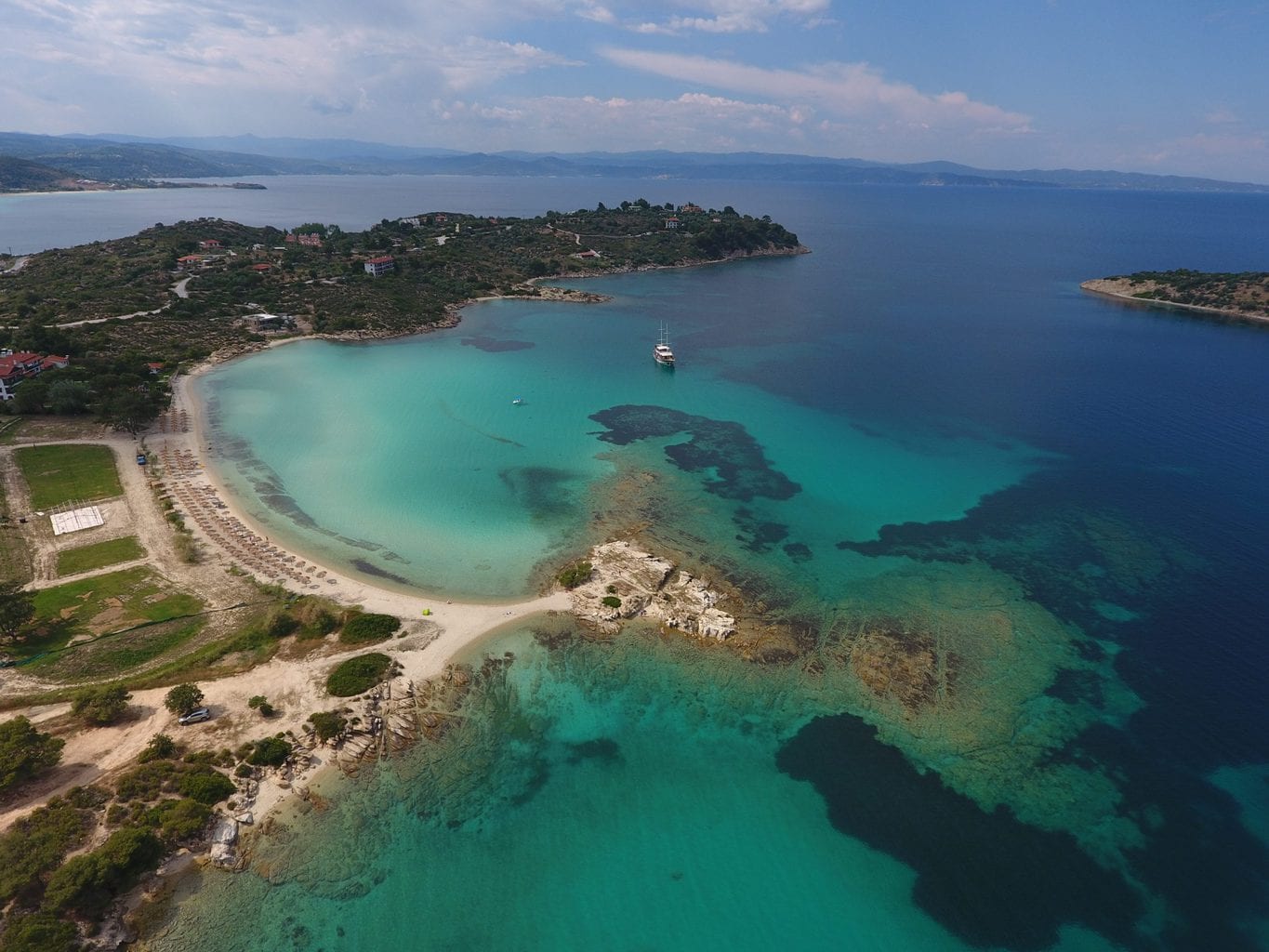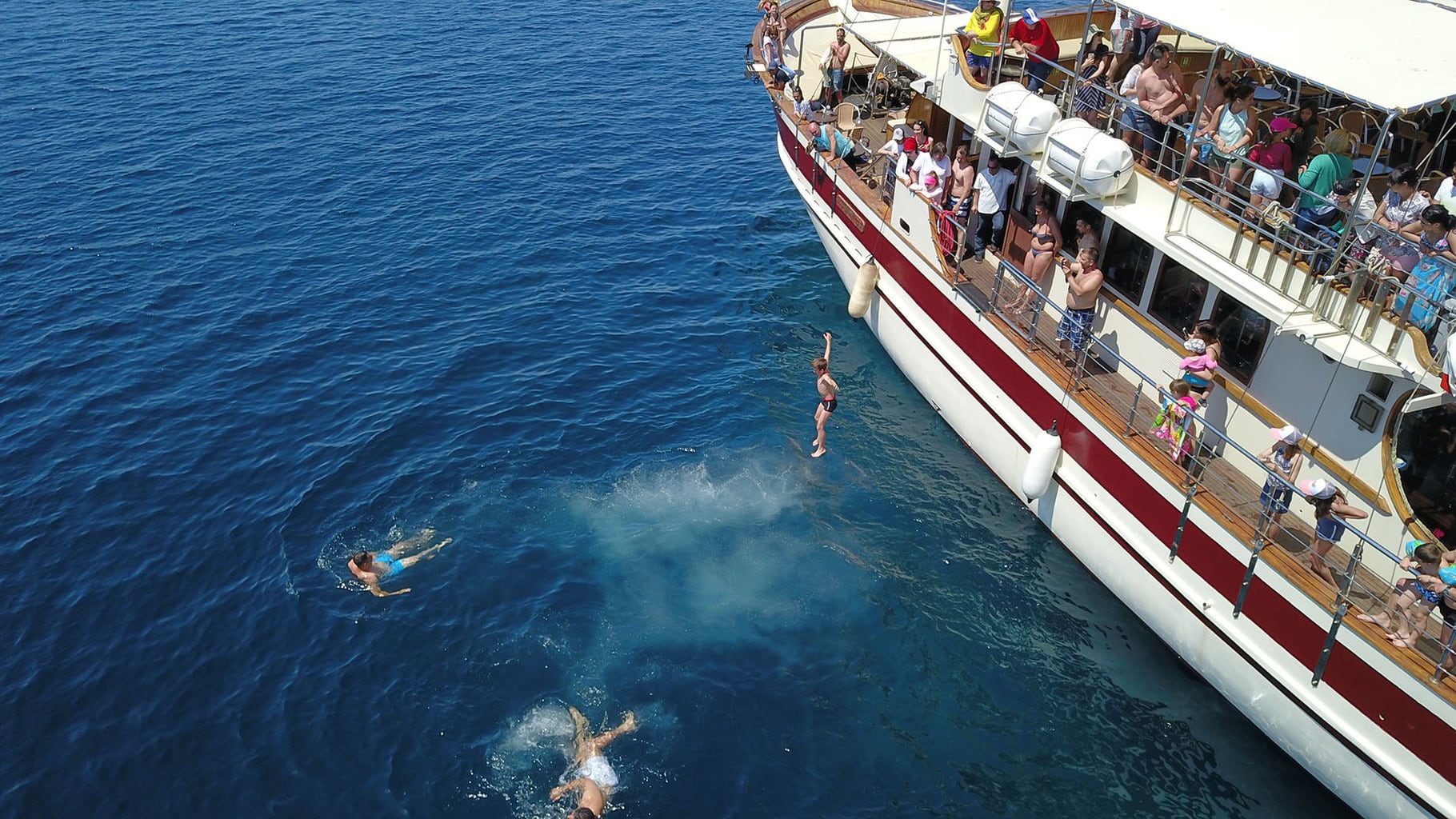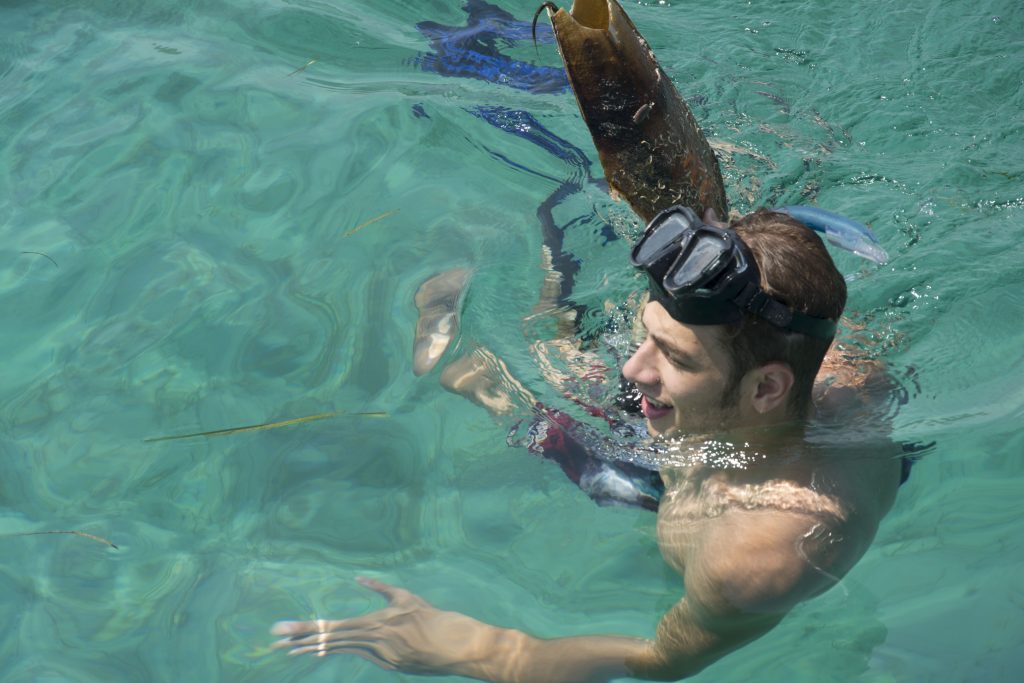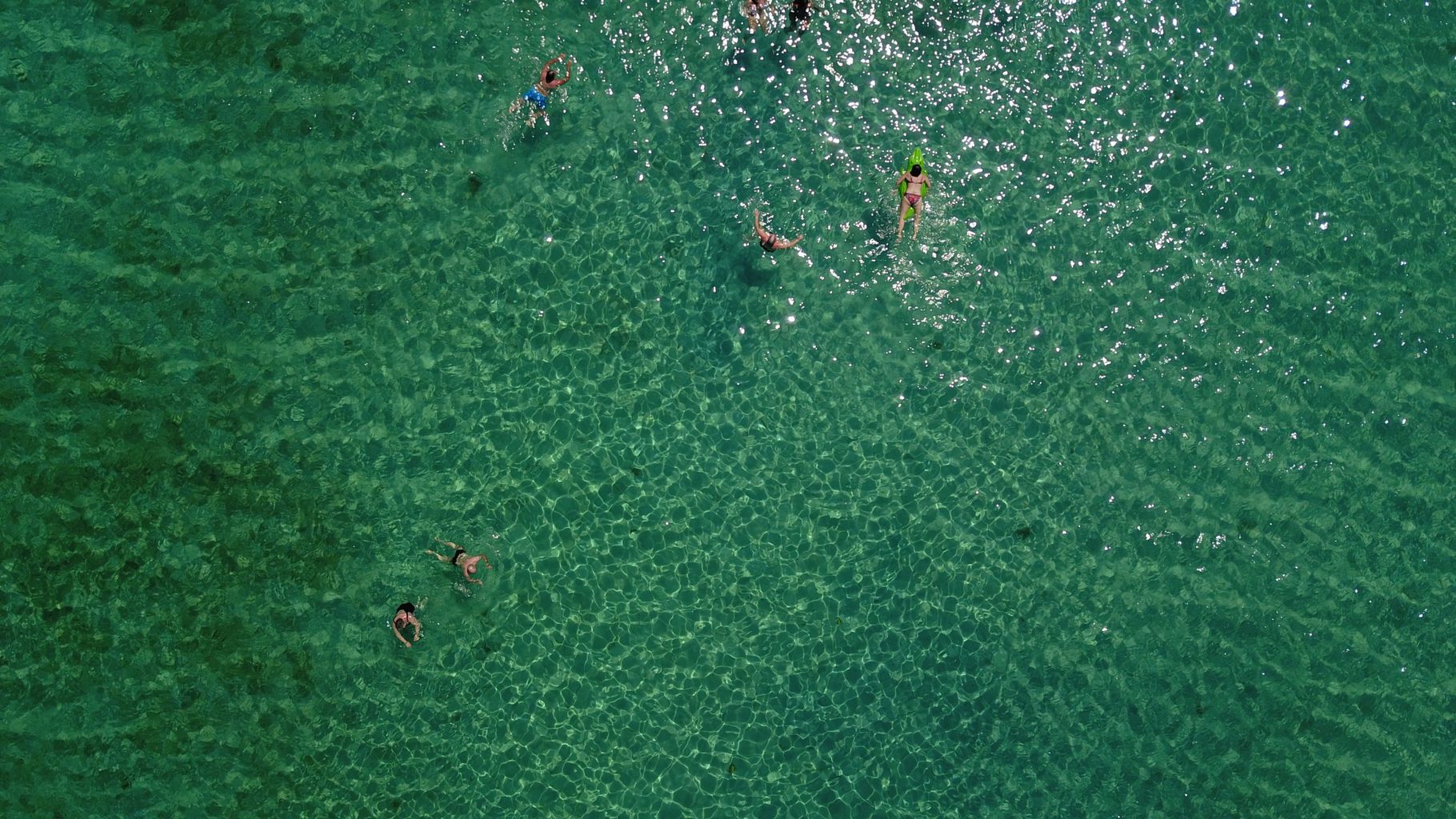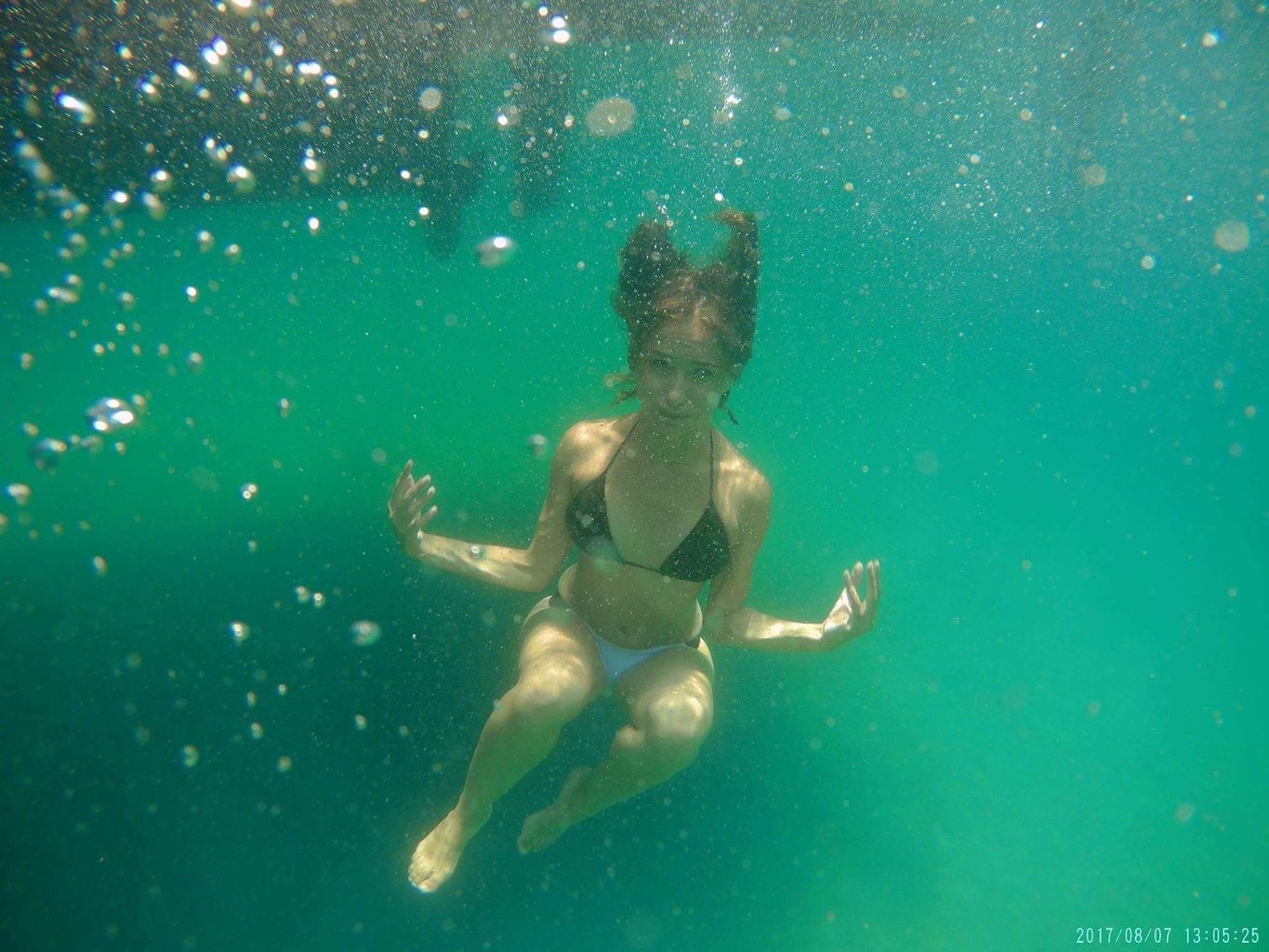 FAQ
Combining sightseeing and relaxation
Sure there are! For example, if you buy an Ormos Panagias to Mount Athos and Ammouliani cruise online you will get one email with your online tickets you already bought and another one with an online discount coupon for your next cruise you'd like to choose.
Ormos Panagias to Mount Athos and Ammouliani cruise is a family friendly cruise. The tour combines a mini tour to Mount Athos with a fun stop at Banana beach on Ammouliani island for swimming and lunch.
Ormos Panagias to Mount Athos and Ammouliani cruise is a pet friendly tour, just bring with you your pet's necessary equipment.
Sure there are, if you'll buy an Ormos Panagias to Mount Athos and Ammouliani cruise ticket from our official website you will get a 10% discount in the check out, carefull, that's available for our online tickets.
Happy travellers share their experience!

Great trip with professional personnel !! We joined the blue lagoon cruise, departing from Sithonia. Nice, relaxing trip, we enjoyed it. Banana beach is the must destination, an almost private beach. Tasty and very well organized BBQ on the beach. The local market place of Ammouliani island was interesting and the last destination where the boat stopped at the open sea and we jumped in the sea from the boat was fantastic. All COVID-19 regulations like social distances, masks and frequent disinfections was seemed to be observed. Finally, about the personnel was there at any time to help.

Great Boat Experience Friendly Crew and excellent service. It was a great experience for us. The children loved feeding seagulls during the cruise. Thank you very much for the unforgettable trip!

Υπέροχη εμπειρία Ηταν πραγματικα υπέροχη εμπειρία! Το σκαφος ήταν πολύ καθαρό και παρα πολύ φιλικό το πλήρωμα... το ταξίδι μας ήταν πολύ άνετο και ευχάριστο. Όλα ήταν τέλεια οργανωμένα!

Excellent Excellent services. Friendly crew and very nice vibes. I booked my ticket online and I get extra sale.

Great Experience The best thing to do in the area. Everything is well organized, boat is very clean, the crew is very friendly , the view majestic and the BBQ simply... Greek !! Great experience for families !

Unique experience with Athos Sea Cruises It was a trully brilliant day trip to the heart of the Orthodox monastic life! Captain Fotis is a professional person who will make your experience last forever! Absolutely highly recommended to both foreign tourists and Greek citizens. P.S. All COVID19 precautions were applied and we were feeling safe troughout the trip.

Μοναδική εμπειρία Ως μια παρέα φίλων περάσαμε πάρα πολύ ωραία, με διαφορά η καλύτερη εμπειρία του καλοκαιριού μας, η μαγευτική διαδρομή κατά μήκος του Όρους σε συνδυασμό με την άκρως επαγγελματική εξυπηρέτηση του προσωπικού είναι κάτι που σίγουρα θα θυμόμαστε για πολύ καιρό !!

Εξαιρετικό Πήγα με την κοπέλα μου, εξαιρετικό μέρος για να ηρεμήσει κάποιος και να απολαύσει το φαγητό και το ποτό του καταστήματος

Φοβερή εμπειρία Βρεθήκαμε εκεί τον Ιούλιο με την παρέα μου και ήταν όλα φοβερά. Η κρουαζιέρα απίστευτη με το πλήρωμα να τηρούσε όλα τα μέτρα προστασίας λόγω COVID-19