There are thousands of blue lagoon spots all over the world, propably the name get inspired by the famous '80s Blue Lagoon movie which was filmed on a tropical paradise island located in the South Pacific.
When you visit Halkidiki you will surely hear about the Blue Lagoon Halkidiki, everyone knows about it's existence, but who knows where exactly is? Let's discover it.


Where the Blue Lagoon Halkidiki is
You can find blue lagoon in Halkidiki in several spots.
Some travel experts saying that this special location is located next to Sithonia peninsula, between Diaporos and Agios Isidoros island. It is not a beach and you can have access only by a rental boat or a halkidiki cruises tour. Shallow turquoise crystal waters like a pool's.
Some other travel experts saying that this location exists at the Archipelago of Drenia islands. Seven or eight small islands around a blue crystal shallow lagoon area where you can go by a rental boat, by the Drenia islands lines or by a halkidiki cruises tour.
For some others Blue Lagoon Halkidiki is located at Lagonisi beach where you can go by car or a rental boat or by a halkidiki cruises tour.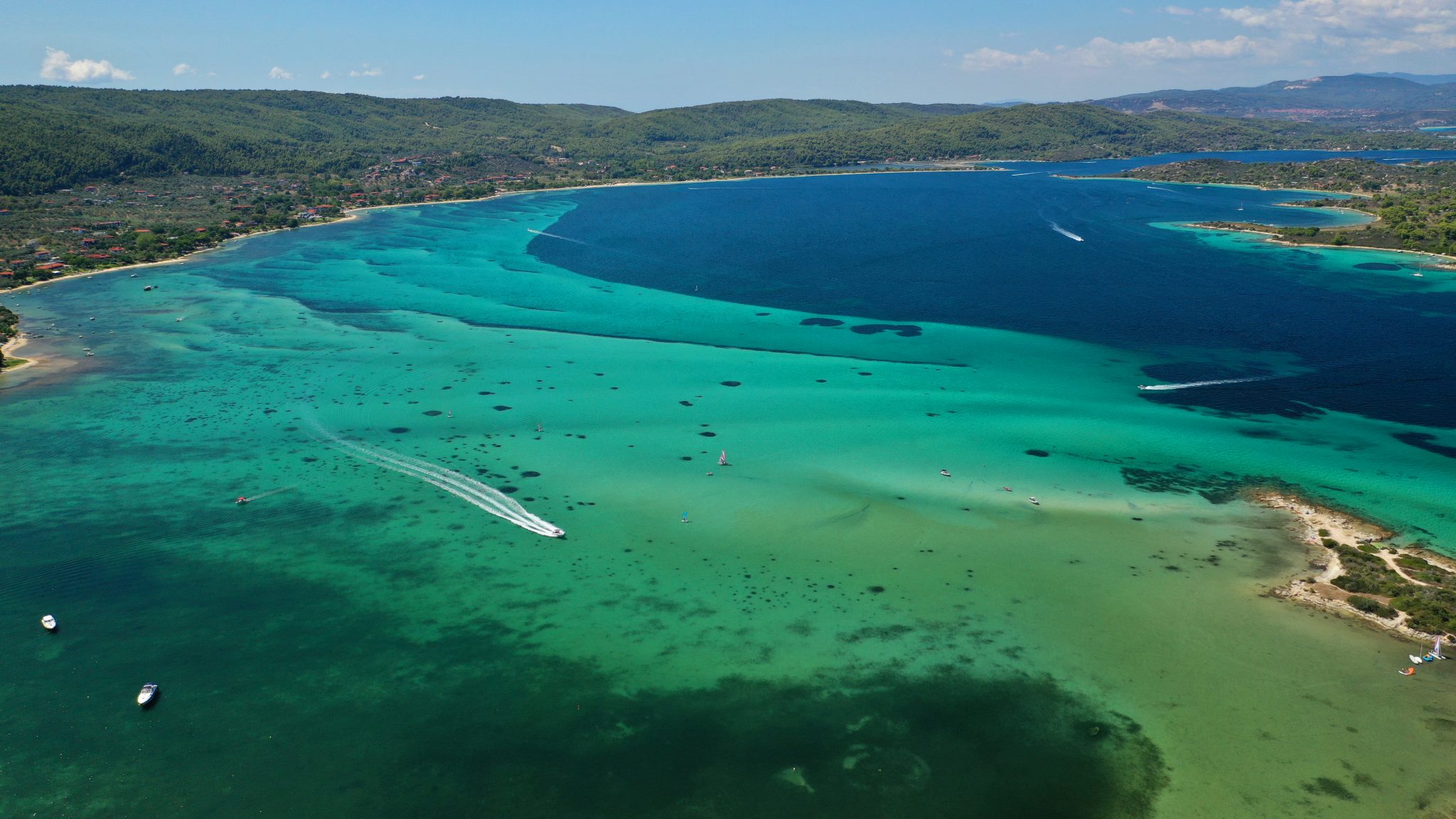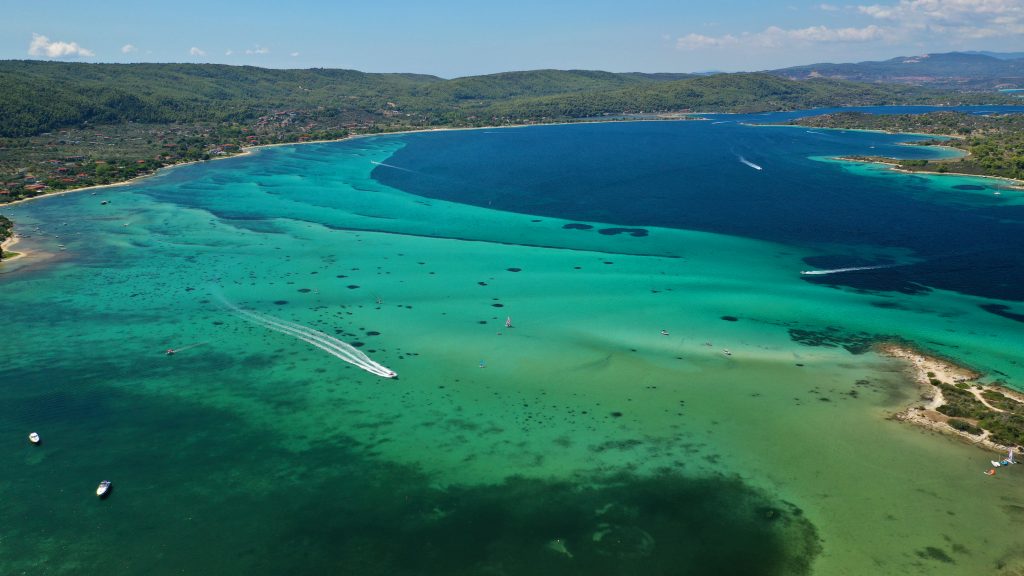 Banana beach on Ammouliani island is also a blue lagoon Halkidiki destination, with green colored crystal shallow waters. Easy accessible by car or a rental boat or a Halkidiki cruise.
If you ever visit Karidi beach in Vourvourou you will discover another blue lagoon destination with turquoise colored cystal waters. A beach which is accessible by anyone cause there is a road.
Hawaii beach or Myrsini beach on Diaporos island is a total blue lagoon destination, shallow waters, a white sandy shore and the view of Mount Athos peninsula is it's unique combination of success. You can go there by a rental boat.
There are hundred of gulfs with shallow turquoise crystal waters in the area that we can say that Blue Lagoon Halkidiki is every single beach in Chalkidiki.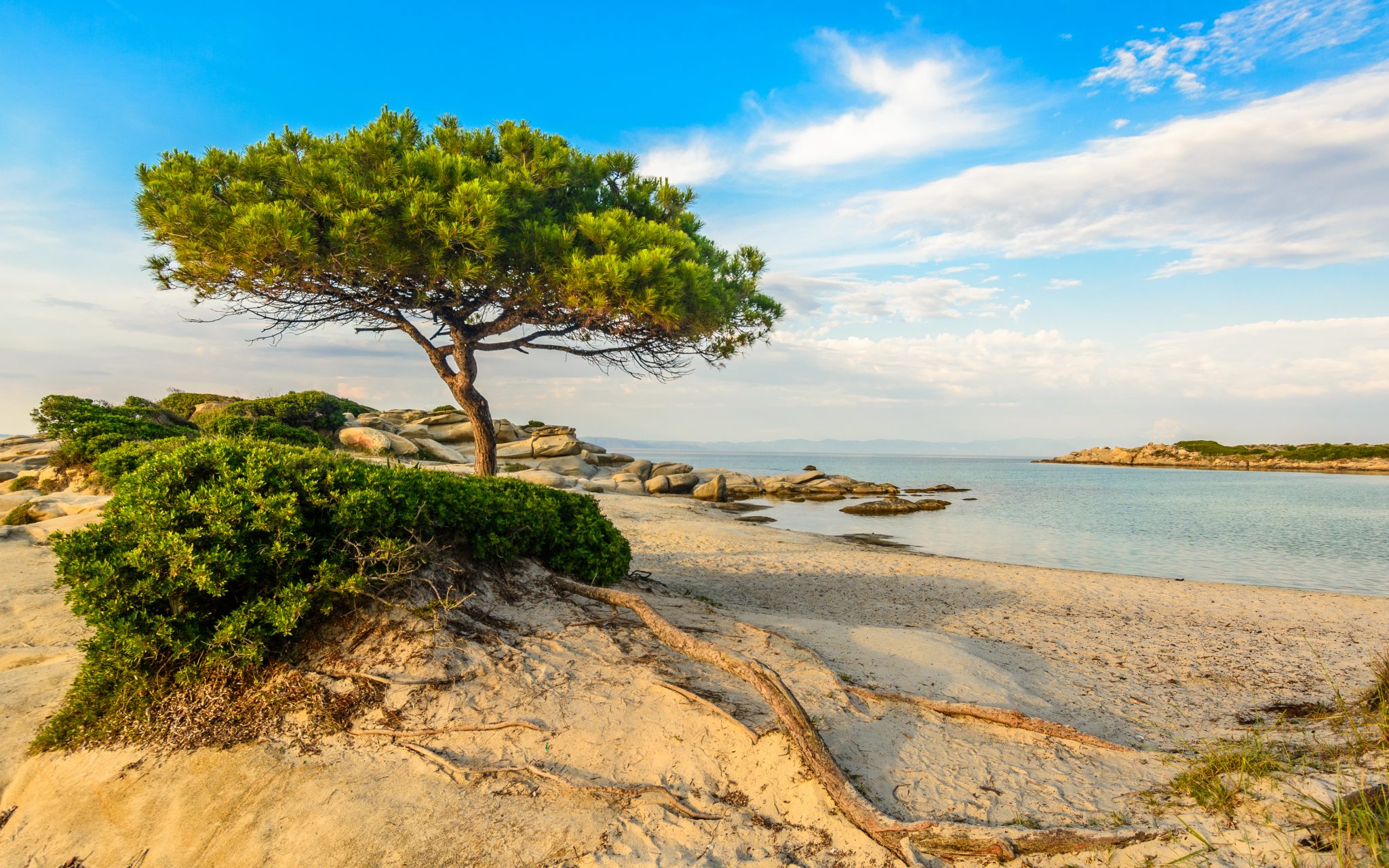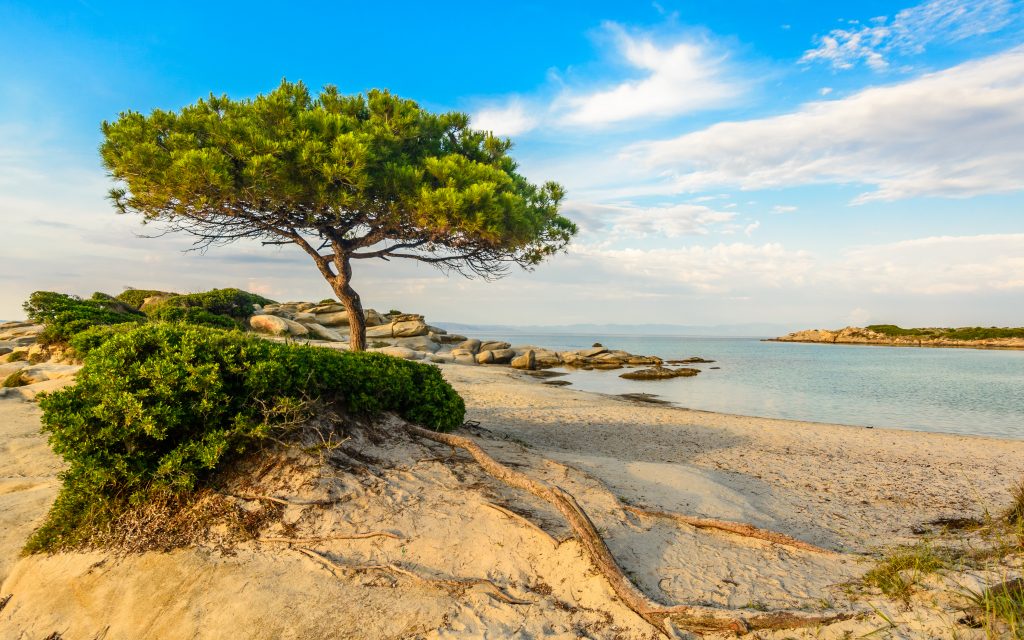 Best ways to explore the blue lagoon Halkidiki
Some of the Blue Lagoon beaches are accessible by a car and to some other you can get there only by a boat. Here we will discover all the ways you can explore the Blue Lagoon areas.
Explore blue lagoon spots with a car
This is the easiest part, there are blue lagoon spots like Lagonisi beach near Ormos Panagias, Karydi beach near Vourvourou, Banana beach on Ammouliani island and Kavourotrypes near Sarti. All you need is a car, a good mood and a map.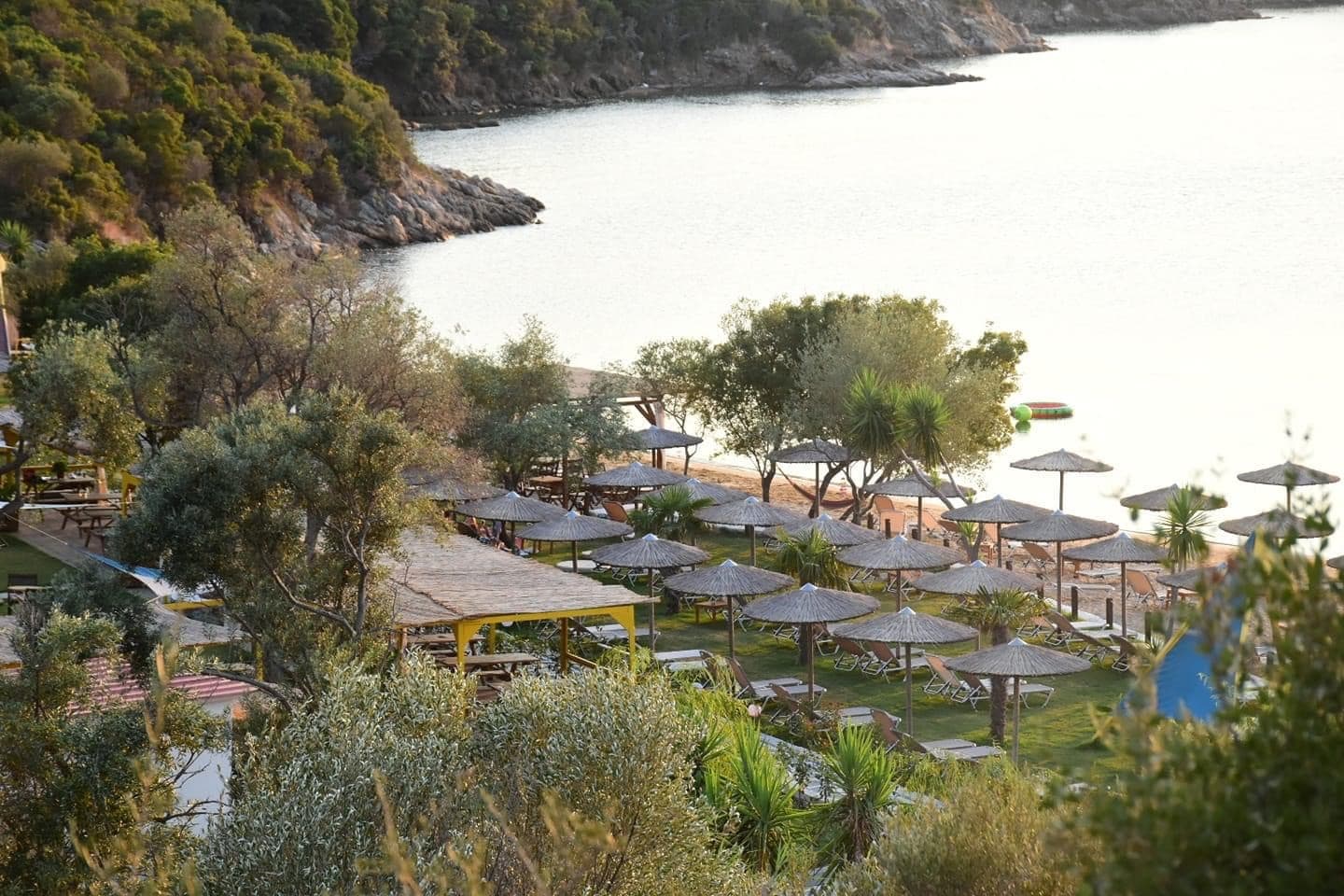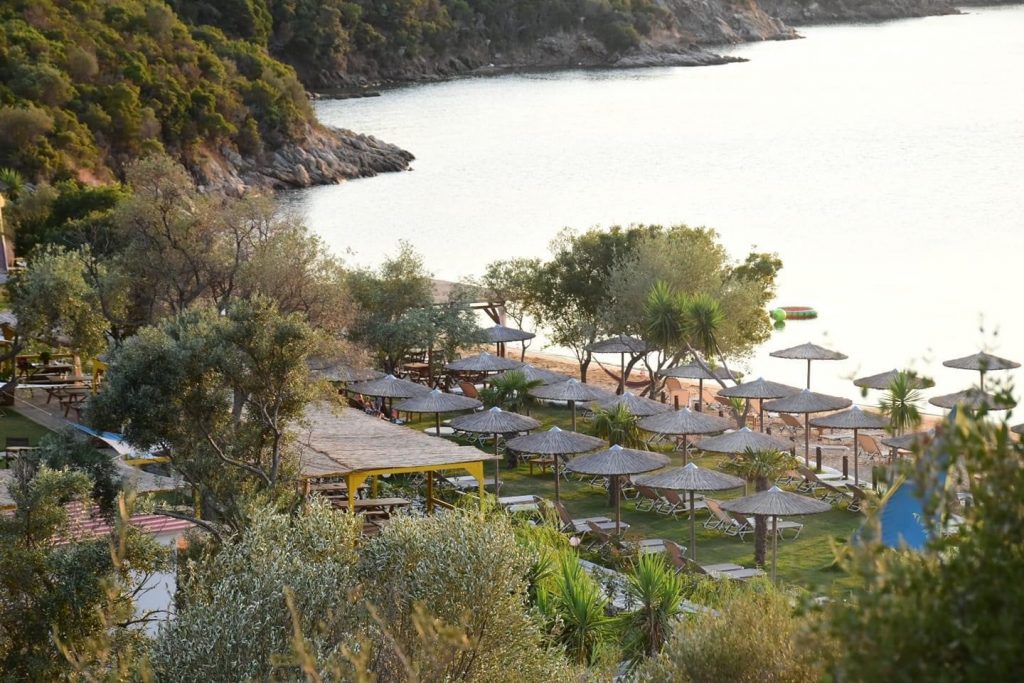 Explore blue lagoon spots with a rental boat
Everywhere in Halkidiki there are rental boat spots where anyone can rent a fully equipped family friendly boat and you know what? if it's engine power is less than 25hp you don't need any license to drive it.
Explore the blue lagoon spots joining a halkidiki cruises
A clever way to explore most of the Blue Lagoon Halkidiki spots is by joining a blue lagoon halkidiki cruise departing from Ouranoupolis or Ormos Panagias. Joining a blue lagoon cruise you will be able to explore Diaporos island and Vourvourou area, Lagonisi beach, Drenia islands, Ammouliani island village and Banana beach on Ammouliani.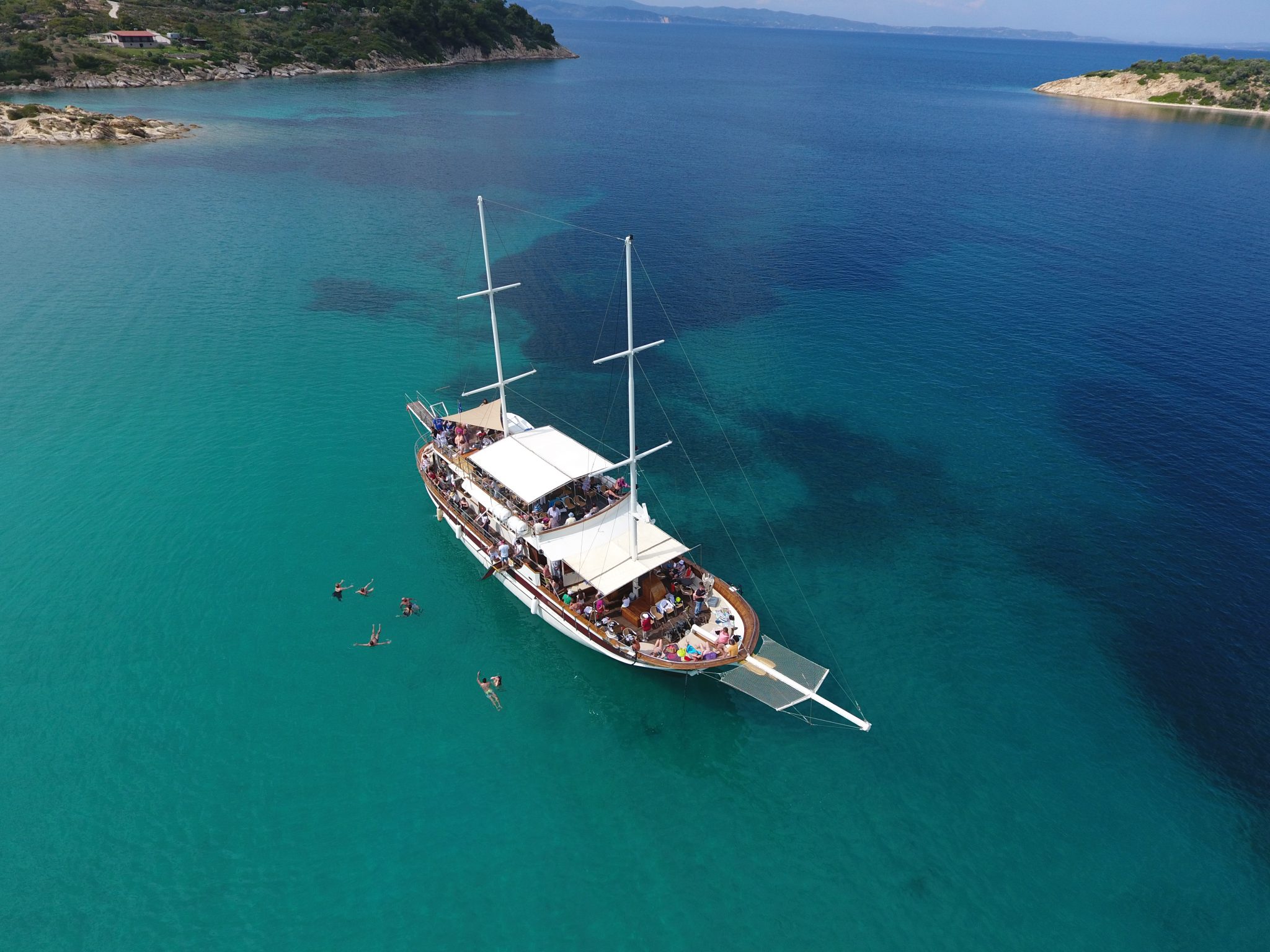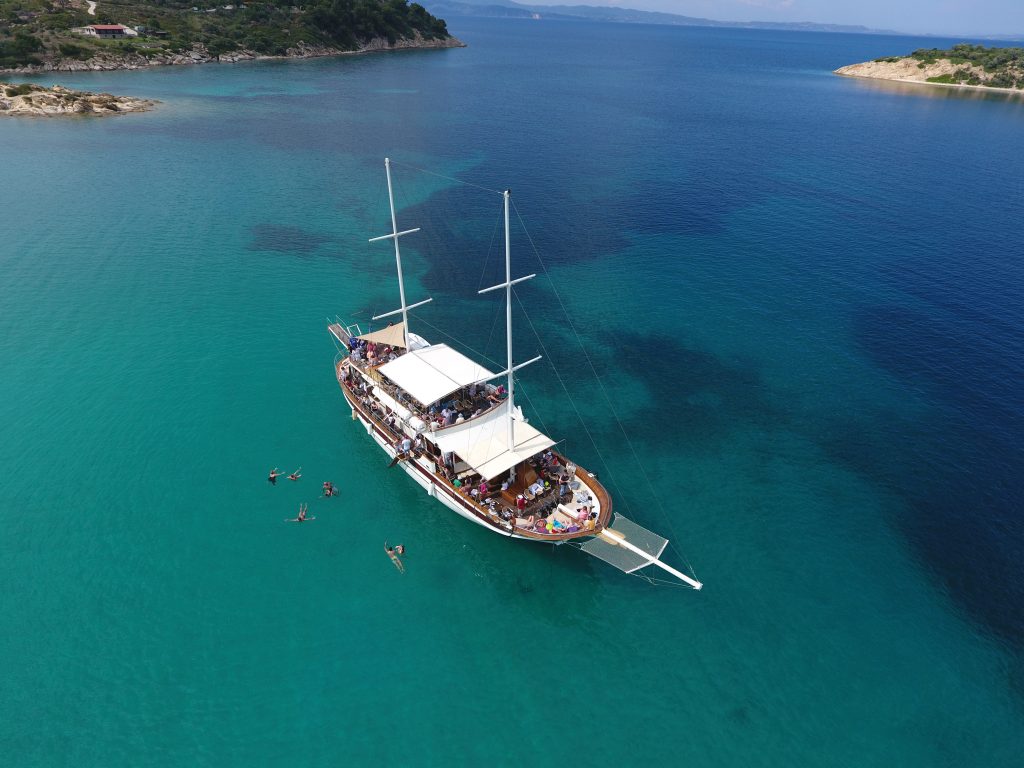 Halkidiki map
Here is a google map of Halkidiki area, where you can find all blue lagoon spots we mentioned you, by typing their name in the search bar.
FAQs
You Ask, We Answer.
Where can we find a rental boat spot?
There are rental boat spots almost in every beach of Halkidiki, you can contact us for more info
Where can we find tickets for the blue lagoon cruises?
You can buy tickets online from our official website or you can make phone call reservation (+306986107451)
Is the blue lagoon cruise family friendly?
The blue lagoon cruise is the most family friendly excursion in the area. There are small distance sailing routes and you will spend most of your time chiling and relaxing on exotic beaches.
Did you find our post helpful?
This article made by https://lnk.bio/Rodokalakis