Ormos Panagias Village in Sithonia Halkidiki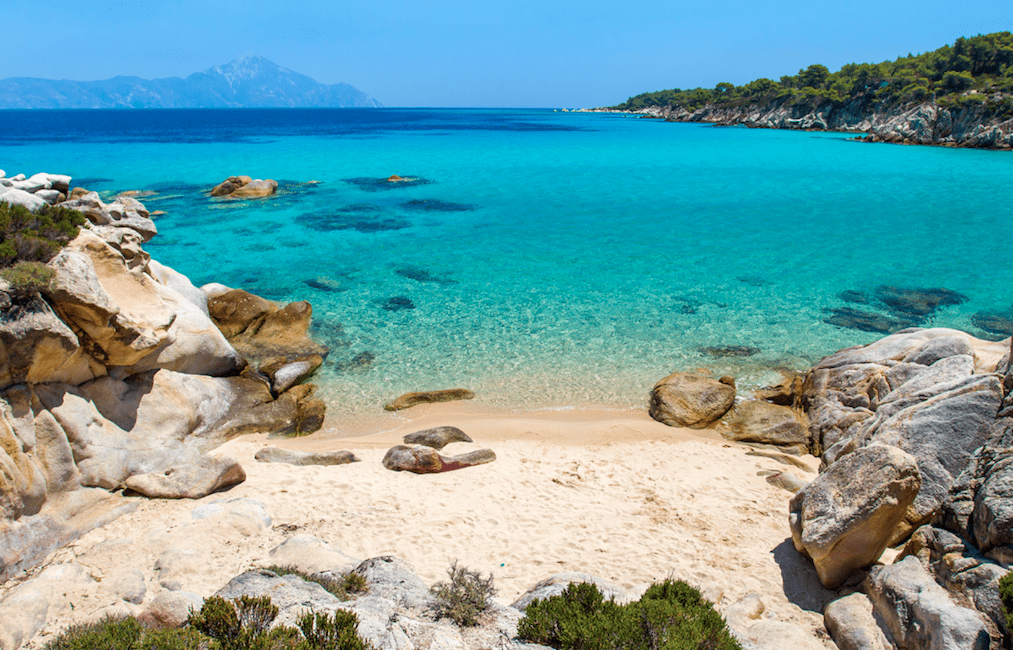 The sleepy little port of Ormos Panagias is a bubbling hub of activity when it comes to sailing, cruising, and relaxing all day. Most tourists may start by making their vacation plans for the bigger villages but Ormos is a place that cannot be ruled out, especially if you're looking forward to a serene holiday.
The local beach of Trani Ammouda in Ormos Panagias offers tourists a remarkable experience as one of Halkidiki best beaches but without the crowd.  There are no large hotels here only small family apartments that are set back a distance from the shore. The north end of the Trani Ammouda is a fantastically large beach with minimal organizations usually void of tourists, recommended for having a quiet time with no disturbance.
One of the many reasons why people travel to Ormos Panagias is to experience the Athos Cruise, it feels like travelling back to a time when pirates navigated the sea as you cruise on a pirate ship (Athos Sea Cruises Saint George and Profitis Ilias) across the Aegean in the shadow of the towering Mount Athos. Each morning the port of Ormos Panagias fills up with hundreds of excited tourists as they embark on one of Halkidiki most revered tours.
The regatta is a biannual event to celebrate water sports activities in Halkidiki. Two times a year the competition is organized with a race where the winner is celebrated for his achievement in the price ceremony at the end of the weekend. The first regatta is organized in July and focuses on light crafts such as windsurfers and small sailboats.  The second Diaporos regatta is held in September at the end of the tourist season and attracts sailors from all around the world who compete fiercely in large sailboats for the price.
One of the highlights of any vacation is to taste and experience the local cuisine and Ormos Panagias is no exception. Seafood is a favorite for those who vacation in Halkidiki and sea food caravans and restaurants are plentiful in Ormos Panagias. What makes it unique is the fresh fish market, located right at the dock the fisher men sell the day's catch—making it the best place to shop for fresh sea food.
The fish market has just about everything you could imagine, guaranteed you will be licking your lips just thinking about the possibilities. Local fish favorites such as red mullet, sardines and tuna are abundantly for sale, as well as octopus, calamari, and if you running in luck you may get some crab or even a shark!