Cruise to Mount Athos and Drenia Islands (vid)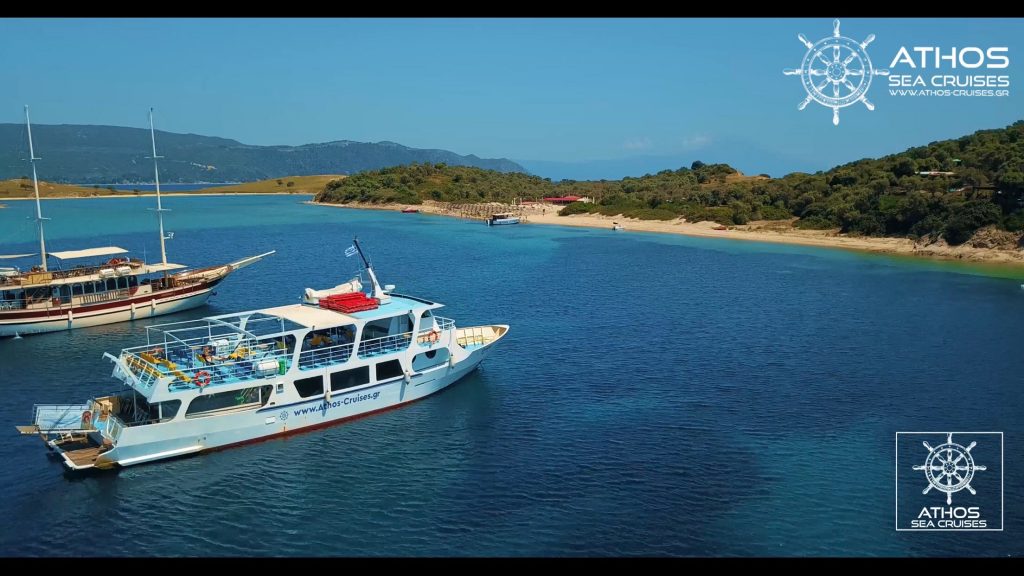 Every day our company's cruise ships depart from Ouranoupolis port at 10.30.
First destination is the west side of Mount Athos peninsula where the passenger will be able to see 8 monasteries of Mount Athos and learn about the history for each one separately.
Next destination is the complex of the islands Drenia which are located Southeast of Ammouliani island. Drenia islands or Donkey islands as the locals used to call them are a magestic place where you can lose your self, usually our guests asking us if they can stay back there for 2-3 days n nights.
Crystal blue waters combined with the complex of the islands and you will feel like you are swimming in a clear blue lake.