Mix cruise from Ormos Panagias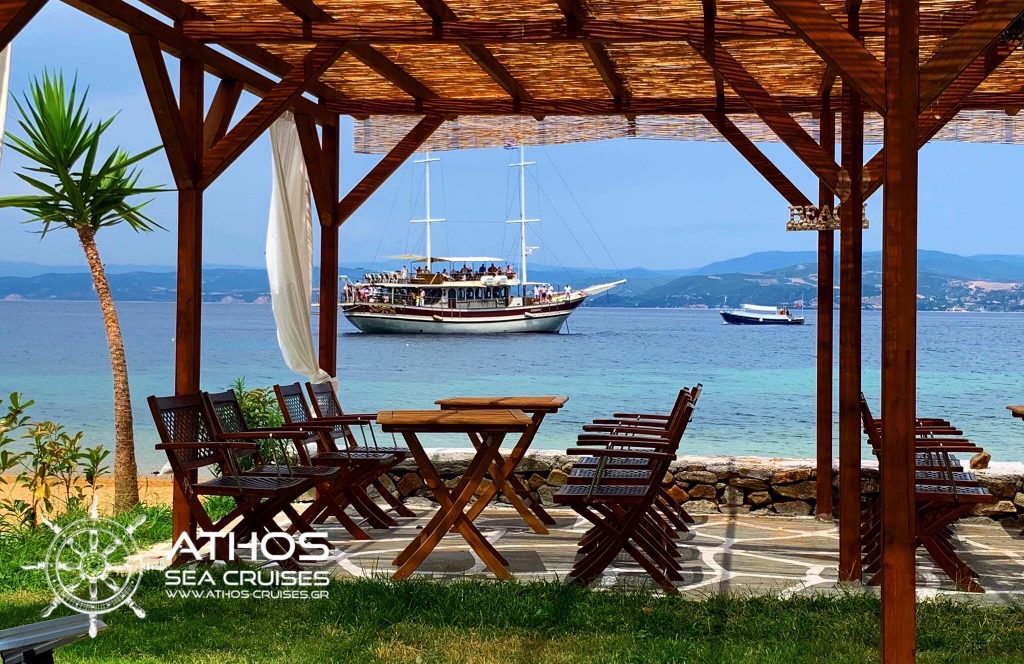 Mix cruise (2020) departs every Monday, Wednesday, Thursday and Saturday from the small fishing port of Ormos Panagias at 09.30 a.m. The ship sails to the west side of Mount Athos and the passengers will be guided about the history of Mount Athos, the central port of Mount Athos Dafni and Xiropotamou, Saint Panteleimonos, Xenophontos and Dochiariou monasteries.

When the tour to Mount Athos is over the ship continues sailing with destination to Banana beach on Ammouliani Island where will stop for about 2 hours for lunch and swimming break.
The ship will be at Ormos Panagias at about 17.00 p.m. and all the way back the passengers will live the experience of how a live Greek bouzouki music feels like.